10 day Italian culinary EXPERENCE
$4300* Per Person based on double occupancy
September 21-30, 2019
EAT WELL IN ITAlY
We'll start off in Rome seeing the must see sights (with some behind the scenes extras) and tasting our way through some great restaurants and off the beaten path cafes.

Then it's off to Florence where we'll shop in the local markets and learn the secrets of making cheese, pasta and a few other specialties.
Wine tastings , vineyard tours and truffle hunts to be expected! Sitting down with the families who produce some of the best wines in the world is a highlight you WON"T want to miss!
*While everyone is welcome, this trip may be more difficult to tailor to Gluten Free dietary needs.
Sep 21: Depart From The United States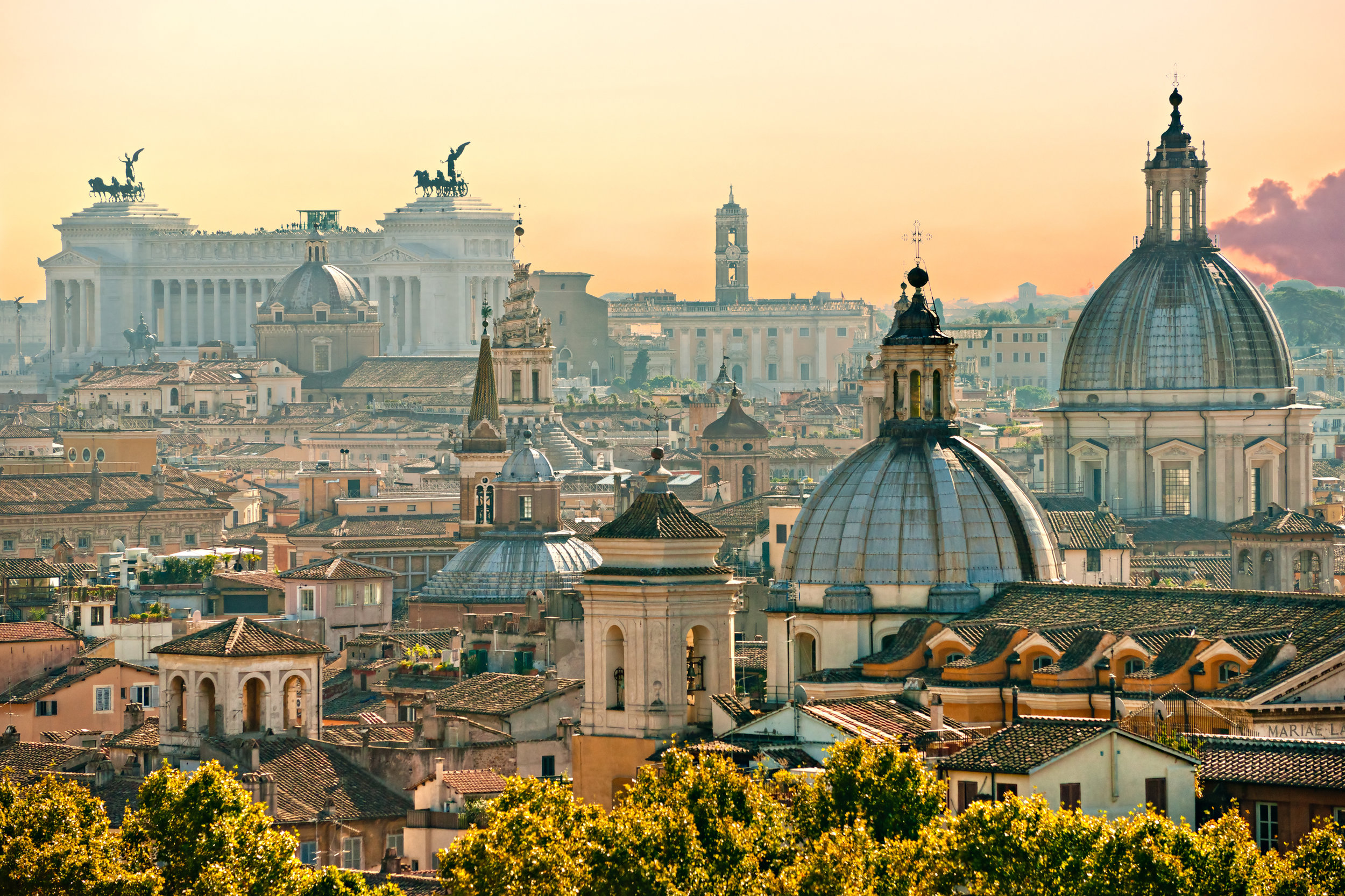 Arrive into Rome where we will be greeted by our private driver whom will transfer us to a centrally located four star hotel in Rome. Spend a couple of hours to relaxing and get ready for the adventure that awaits. That evening we will come together for a welcome dinner and social hour.
Sep 23: See the sights and learn to make Gelato
Mid morning we will meet our guide and see the best sites Rome has to offer. That afternoon we will indulge in ice cream with a gelato lovers workshop. Get inside the Gelateria with our instructor where you will explore the Ice-cream world knowing all the ingredients you will need to produce it and then you will be able to create your very own flavor. That evening you will have free time to explore the city and dine at one of the many amazing restaurants in Rome.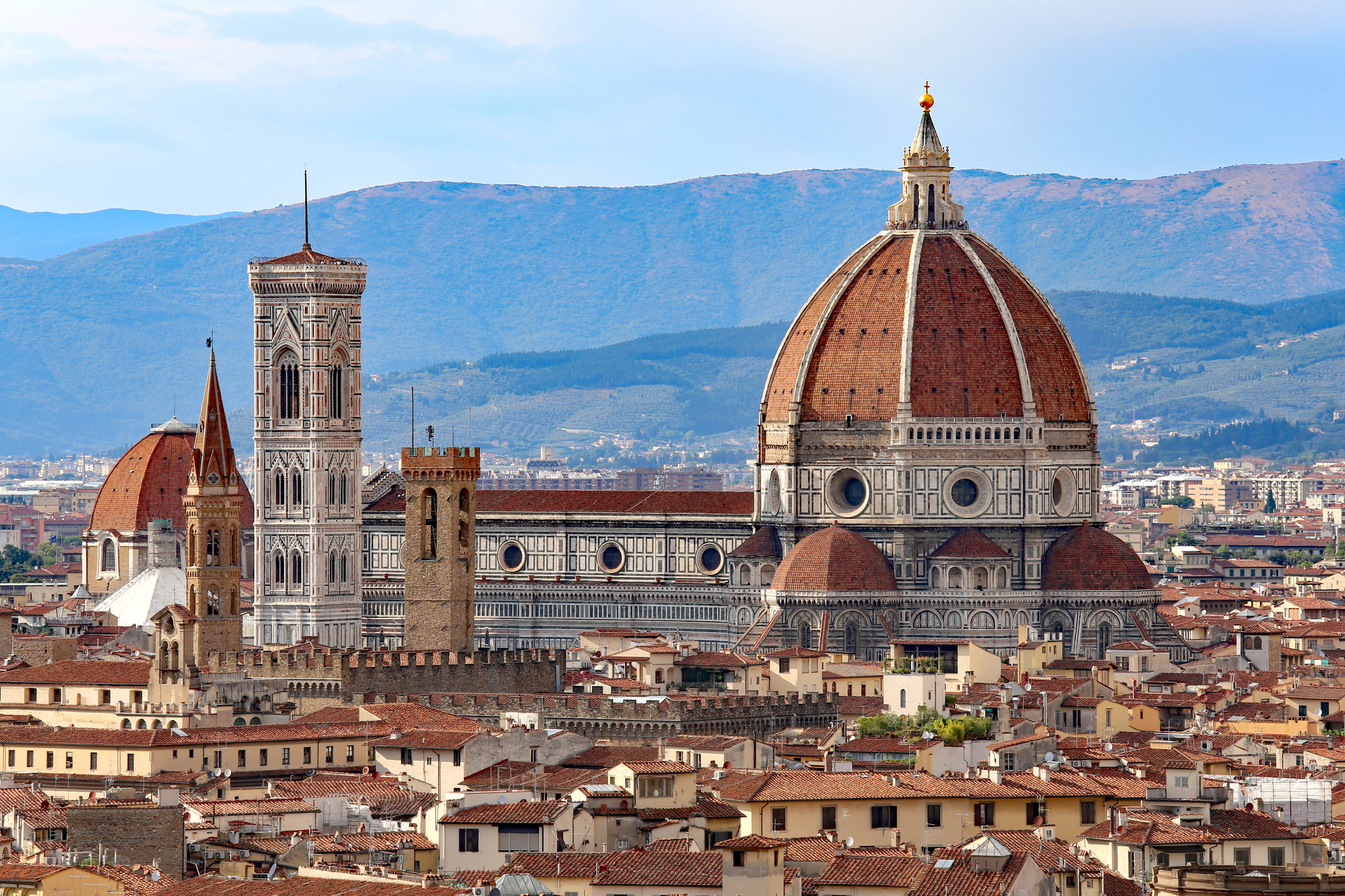 After breakfast we depart for Florence , Relax as you travel first class by train up the Italian Peninsula to one of Italy's most iconic cities. When we arrive in Florence we will be met by our driver to escort us to our hotel. In the afternoon we will meet up and go on a Private 4-Hour Orientation Tour , the rest of the evening will be ours to explore and dine where you like(suggestions will be available)
Sep 25: See the Tuscan Country
After a healthy Italian breakfast we head out for a day consumption in Chianti where you will experience the most beautiful parts of Tuscany, Get a true taste of Italy's famous Chianti region on this full-day wine and food tour departing from Florence. Led by a guide, travel through the Tuscan hills and visit a wine estate and historic villa, and a cellar specializing in bottles of Chianti Classico. Sample the finest specialties at each stop, and save room for a 3-course meal in the Chianti countryside before making the return trip to Florence.
Sep 26: Tuscan Cooking Class
Experience the sites and sounds of Florence, tour through this cities famous markets with our Private Family food tour. That evening we will meet with a Chef who allow us into his kitchen for Tuscan Cooking Class with a 3 course meal.
Let the games begin as we set off on a Truffle hunt guided by an expert known as the Truffle Hunter. Food and wine is included in this experience.
Truffles were considered mysterious and divine by ancient peoples. The Greeks believed that truffles grew at the spot where thunderbolts, hurled by the god Zeus, hit the ground. The ancient Romans loved them for their aphrodisiac properties and poet Cicero called them "earth's offspring."
But it wasn't until the 1700s that truffles and truffle hunting in Italy really became popular. The "edible diamonds" were adored by the King of France and nobles across Europe who imported the natural fungus to add flavor and a touch of class to their banqueting tables. Today chefs all over the world use truffles for their strong flavor and these gastronomic delicacies are so prized that they are worth their weight in gold with 2015 prices hitting a high at €2,500 or $2,660 per kilo.
Sep 28: Cheese, Yes Please!
Today we head off to Pienza, The capital of cheese where you will learn the art and history of cheese making. This medieval town is the only one with a 360 degree panoramic view of the beautiful Tuscan valley. The historical center is filled with romantic street names like Via dell'Amore (Love), Via del Bacio (Kiss) and Via della Fortuna (Good Luck). Shops are filled with cheese everywhere. Restaurants with panoramic terraces and cafes line the streets. Visit the local Cheese producers at to enjoy a variety of cheese tastings and fully guided visit and explanation on the process of production in the factory. There will be time for exploring.
Enjoy a day of leisure and see Florence at your own pace. Explore some of the cities most famous sites like Florence Cathedral, Uffizi Gallery or visit one of the most famous statues in the world, David.
Depart for Home: Shuttle back to airport aboard a private transfer to fly home.
PRICING DETAILS
PRICE PER PERSON STARTING AT (BASED DOUBLE OCCUPANCY):
$4300.00*

(*Prices and availability are subject to change and are not guaranteed until completed through the booking process)
INCLUDED
2 nights lodging in Rome, Italy

Transfer to Hotel

Daily Breakfast

Welcome Dinner

Half Day Tour of Rome

Gelato Making Class

Transfer to train Station

Train to Florence

6 nights of lodging in Florence

Transfer to hotel

Daily breakfast

4 hour orientation tour of Florence

Day tour of Tuscany with wine and Lunch

Tour of local market in Florence

Tuscan cooking class with 3 course dinner and wine

Truffle hunt with lunch

Day trip to Pienza with lunch

Farewell Dinner

Transfer to airport
NOT INCLUDED
Airline tickets

Some taxes, entrance fees, payable on site

Gratuities for guides, drivers and hotel staff

Meals (lunches and dinner unless included with tour or class)

Optional Travel Insurance (due with initial payment)

Basic- starting at $180.00

Cancel for Any Reason (NY residents, please enquire for similar options)- starting at $340.00
REGISTRATION FORM, DEPOSIT and INSURANCE DUE ASAP
A completed registration form

$150.00 refundable deposit to hold space on tour, will be refunded if tour does not fill up

Tour must be paid in full by June 30, 2019

Payment arrangements can be made, please contact for details

FINAL PAYMENT
Payments not received on time will result in reservation cancellation without refund.

Fee amounts imposed are at the discretion of Taste Travel.
CANCELLATION
Cancellation in writing must be received by Taste Travel prior to departure for appropriate refund.
Travel insurance is non-refundable.
Travel Insurance
TRAVEL INSURANCE - AVAILABLE FOR ALL PASSENGERS - DUE WITH INITIAL PAYMENT
Taste Travel LLC strongly suggests purchasing Trip Cancellation insurance. Be sure to check with your healthcare provider as most U.S. medical coverage will not cover you outside of the country.
Insurance costs are based on the total package cost, including air taxes and charges listed under "Included."
Approximate amounts can be given at time of reservation in order to purchase the appropriate amount of insurance.
BASIC PLAN:
The Basic Plan is so affordable you can have your fun and protect it too - all while staying within your budget. The plan has a wide-variety of covered reasons for trip cancellation and interruption, and it can also include coverage for existing medical conditions so you can book your trip with complete confidence.
Trip Cancellation: Trip Cost
Trip Interruption: Trip Cost
Emergency Medical/Dental Coverage: $10,000.00
Emergency Medical Transportation: $50,000.00
Baggage Coverage: $500.00
Baggage Delay: $200.00
Travel Delay: $300.00
24-Hour Hotline Assistance: Included
CANCEL ANYTIME:
(NY RESIDENTS-PLEASE ENQUIRE ABOUT SIMILAR OPTIONS)
CANCEL ANYTIME INSURANCE FULL DETAILS
You can enjoy the extra flexibility of knowing you can cancel your trip for almost any unforeseen reason that the Classic plan does not already cover at 100% and receive 80% of their non-refundable trip cost back in cash. With features like comprehensive trip cancellation, primary emergency medical coverage and 24-hour travel assistance, the Classic with Cancel Anytime plan is there if life throws an unexpected wrench in your travel plans. Plan must be purchased within 10 days of the first payment date and must cover the full non-refundable trip cost ($10,000 maximum).
Trip Cancellation: Trip Cost
Trip Interruption: Trip Cost
Emergency Medical/Dental Coverage: $25,000.00
Emergency Medical Transportation: $500,000.00
Baggage Coverage: $1,000.00
Baggage Delay: $300.00
Change Fee Coverage: $500.00
Loyalty Program Redeposit Fee Coverage: $500.00
Travel Delay: $800.00
24 Hour Hotline Assistance Plus: Included
FAQ
How can I make a payment?
You can make a payment (Mastercard, Visa, Discover or American Express) by paying the electronic invoice sent to the email you provided on your registration form.
If you prefer to pay by check, you can make checks payable to
Taste Travel LLC
PO Box 44098
Columbus, OH43204
Please ensure checks are mailed early to arrive by the required payment deadline.
How many people will be on this tour?
This is a small tour with a max of 10 people,
Can I go on tour if I have a food allergy?
While everyone is welcome, this trip may be more difficult to tailor to specific dietary needs.
Can I go on this tour is I am disabled?
This tour is not designed for disabled or wheelchair bound persons. We will be doing significant amounts of walking on uneven streets and countryside tours. Europe does not have the same standards as the United States for disabled persons.
Will trip this trip require a lot of walking?
Yes, both of these cities are built for walking, we will be going on daily tours both in the city and country side. We recommend bringing study walking shoes.
What should I pack?
Packpoint is a wonderful app that generates a packing list for you, all you need to do is add destination, date of travel and length of stay. You will also want include details about any planned activities. If you feel you need a couple more outfits for a night out on the town, the list is simple to modify once created. This will ensure you don't forget any important items, including ones you may have never thought of!

What will the weather be like in September?
Average temperatures for Italy in September range from 65-80 degrees. There is a possibility for rain and cool temperatures so plan to bring layers.
Sonya Hemmings has worked throughout the travel industry for almost two decades and brings a wealth of knowledge and experience in her role as your Guide. She also comes from a family of chefs and loves to cook and is well versed in cuisines from around the world. With her background in travel and food you can be assured you will not only have someone whom can resolve any travel issues that may arise but will also show you the best of what Italy has to offer in food and wine.